Cecilia Vicuña - Brain Forest Quipu
Tate Modern Turbine Hall Commission 2022-23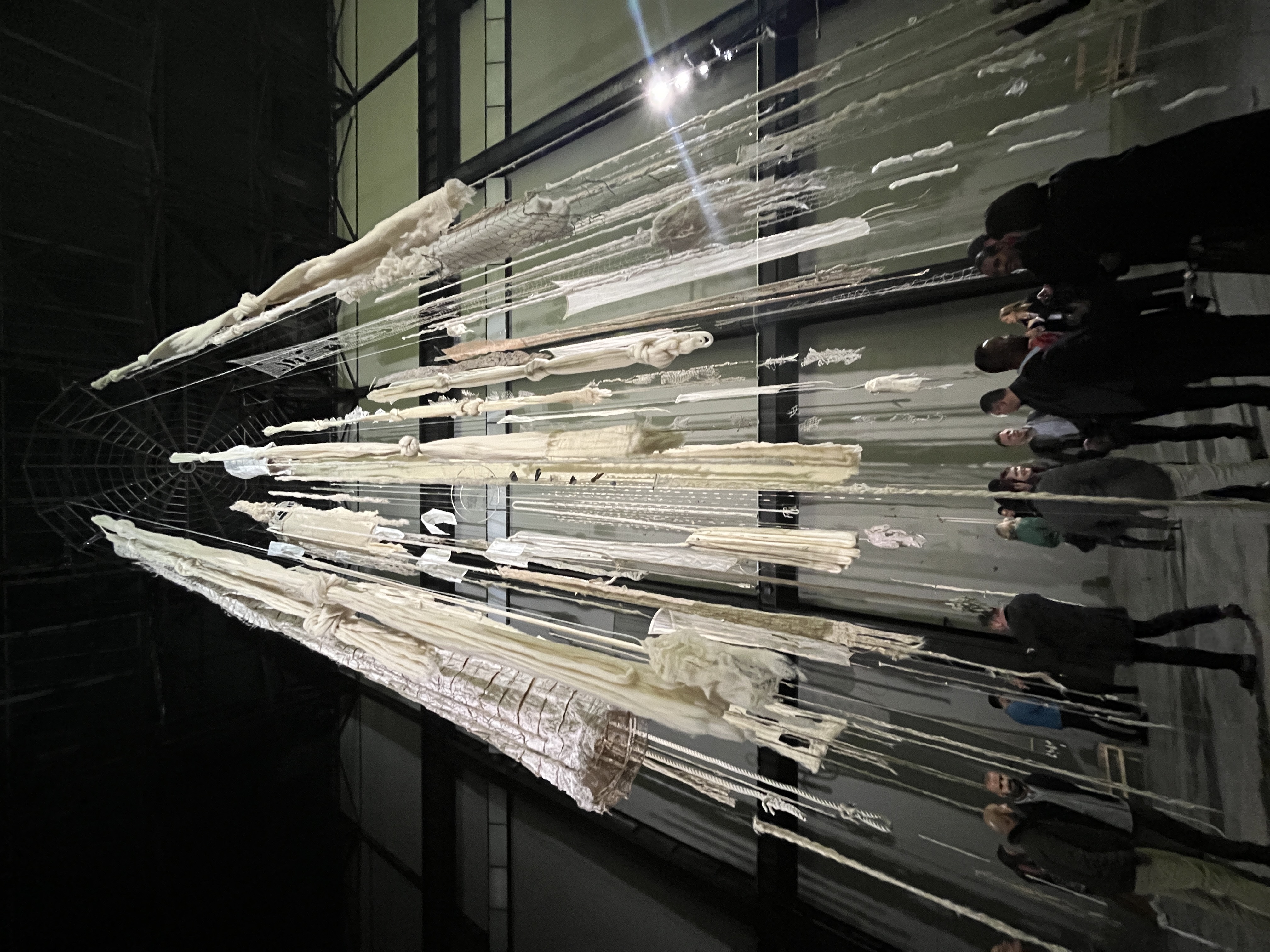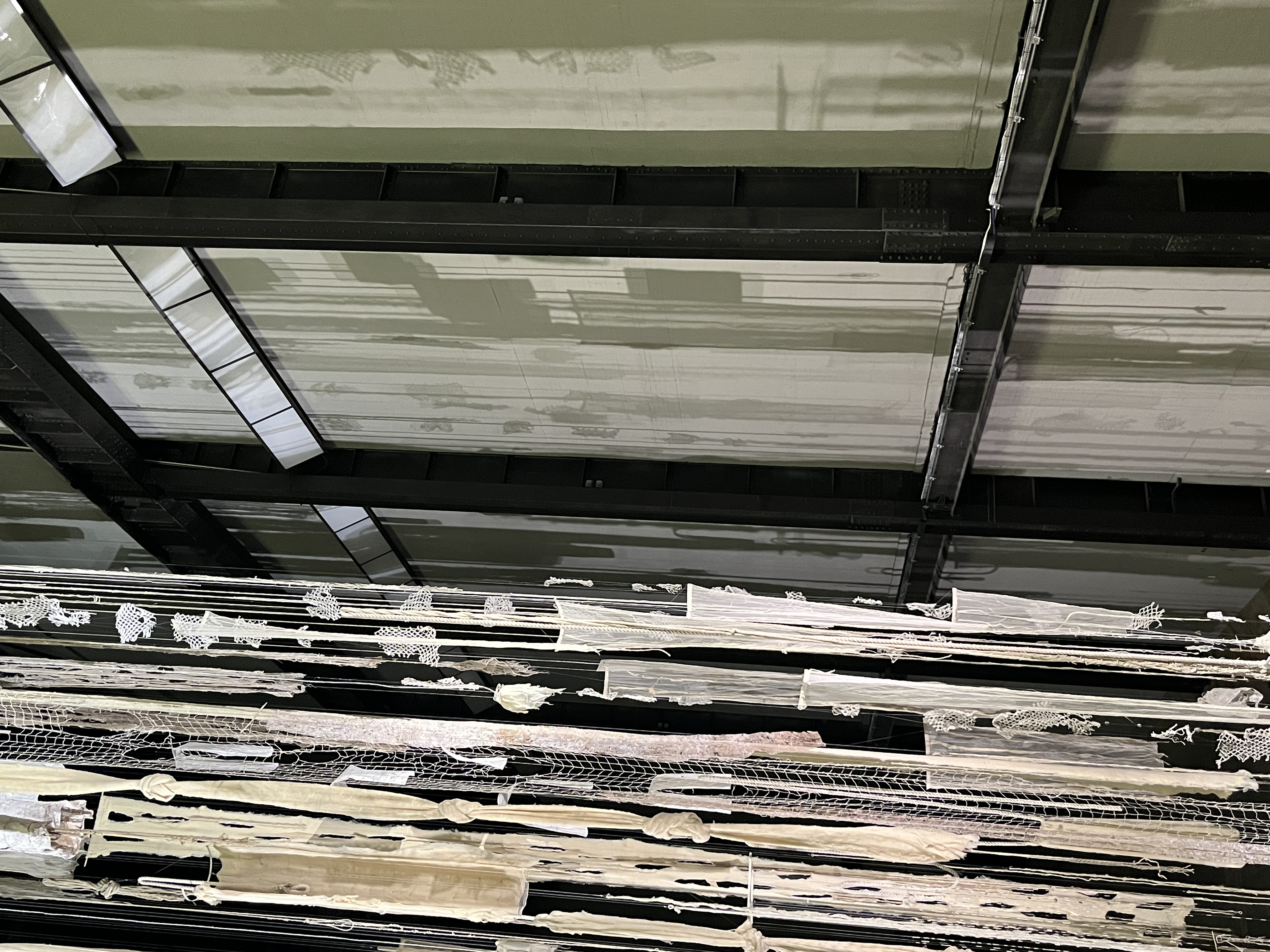 I was commissioned by Tate Modern to work collaboratively with the artist to source, develop and manufacture the materials used in two very large scale Quipu sculptures in the Turbine Hall of Tate Modern.
The emphasis was on sustainably conscious material choices, and sourcing suppliers across the UK. This process was conducted remotely, with Cecilia splitting her time between New York and Chile.
More than 50 different materials were sourced, including plant fibres, animal fibres, woven and felted cloth and various forms of recycled and pulped paper and card. These were then manipulated and combined in countless techniques, many dipped into a variety of substrates such as clay, bio-resin and lime paint. Ultimately, the material 'precarios' we created were hung alongside mudlarked items from the Thames, gathered by local volunteers.
Material Research and Development, April-June 2022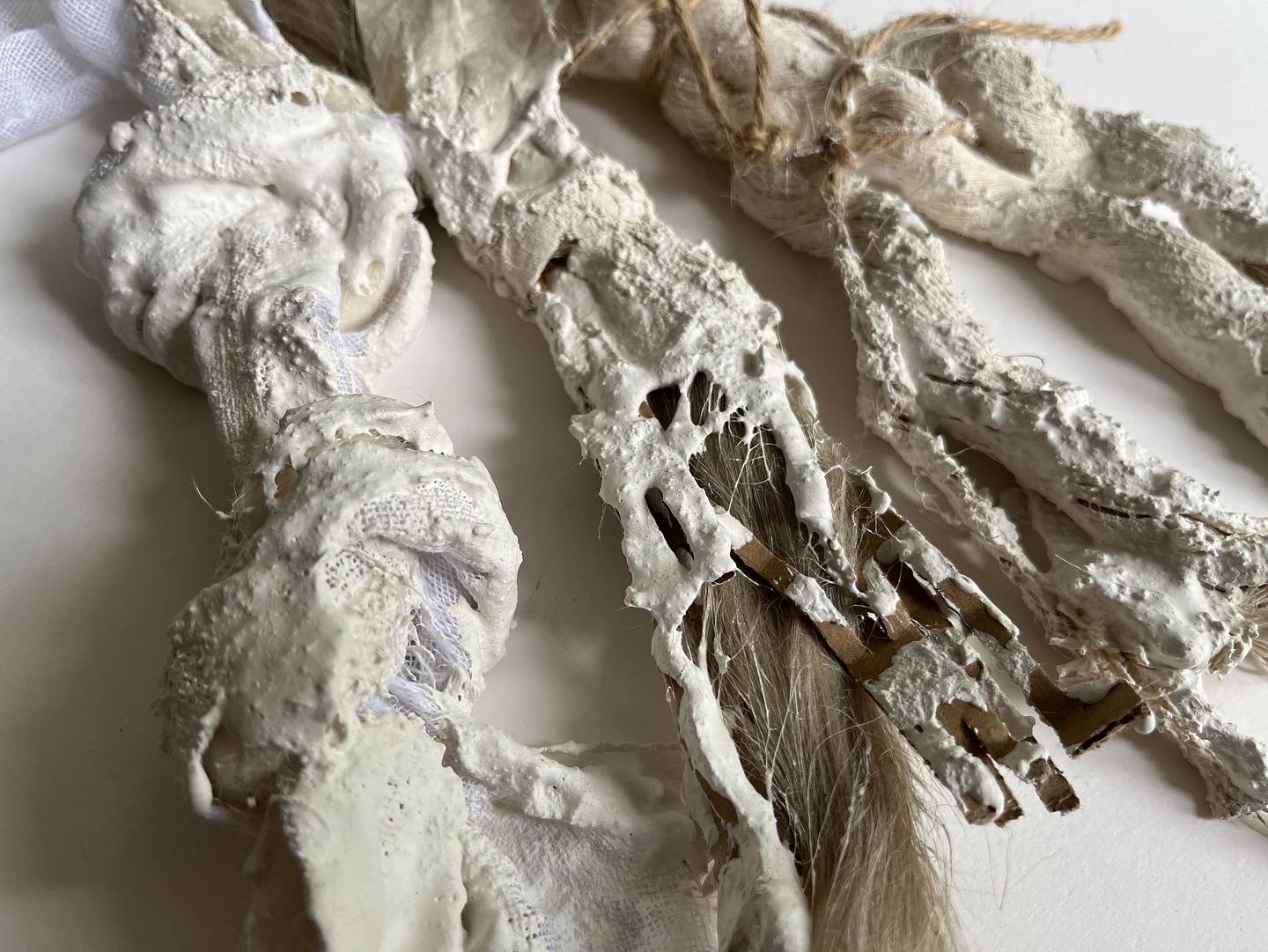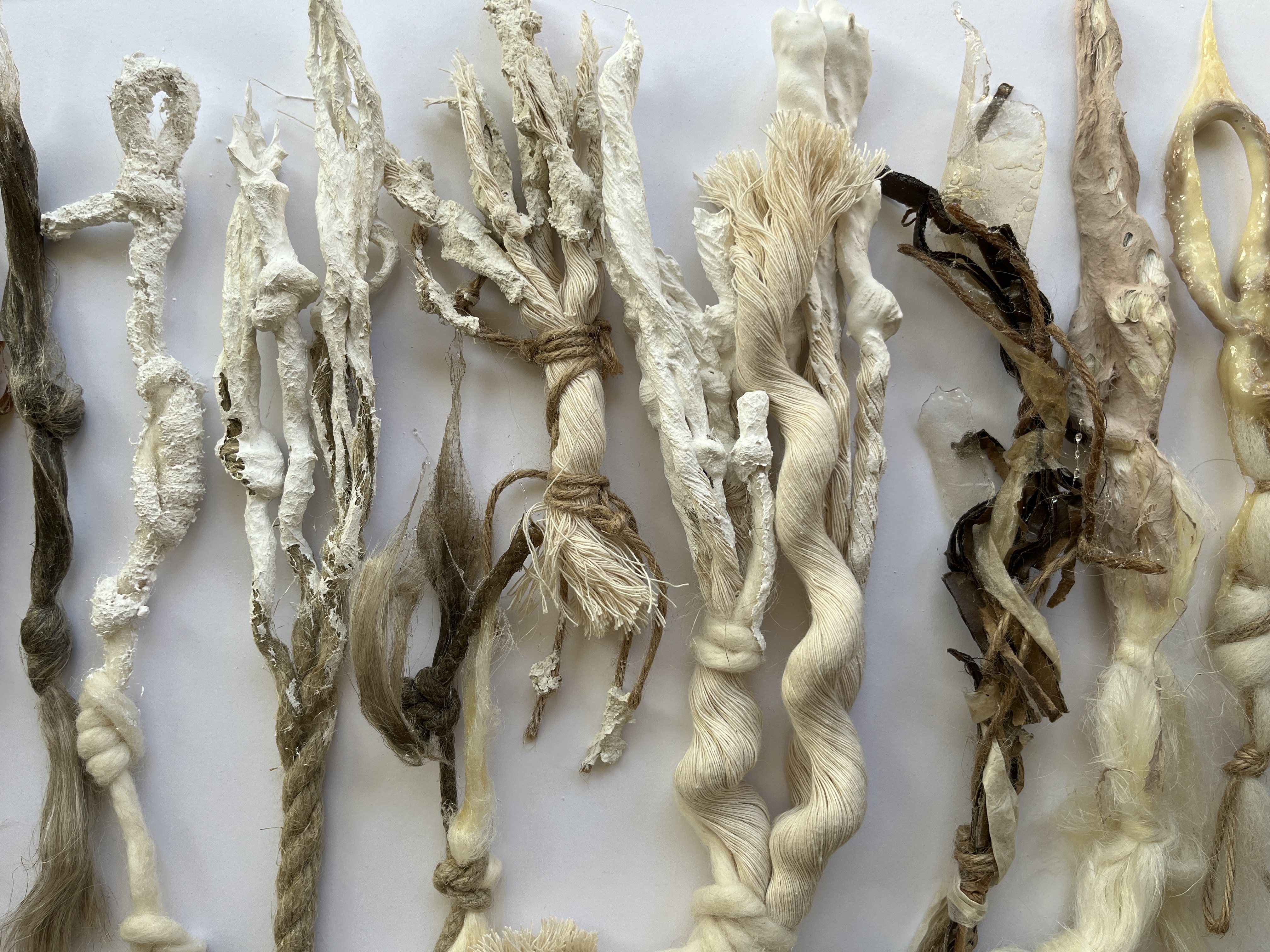 Once techniques and combinations had been established, the production took place at The Whitewall, Erith during July-August 2022. A large team was involved with this stage, encompassing a team of makers with sculpture, textiles and even jewellery backgrounds.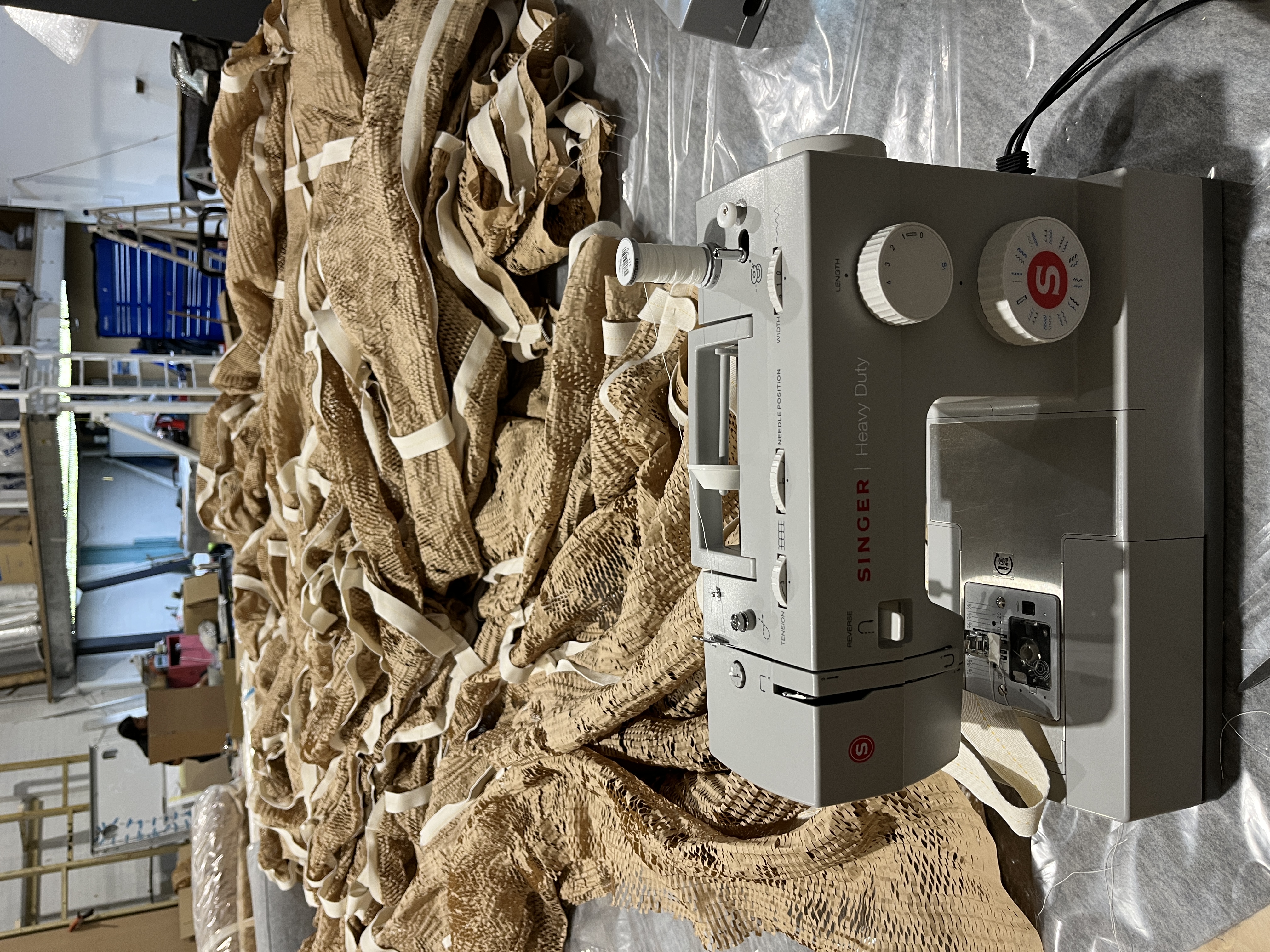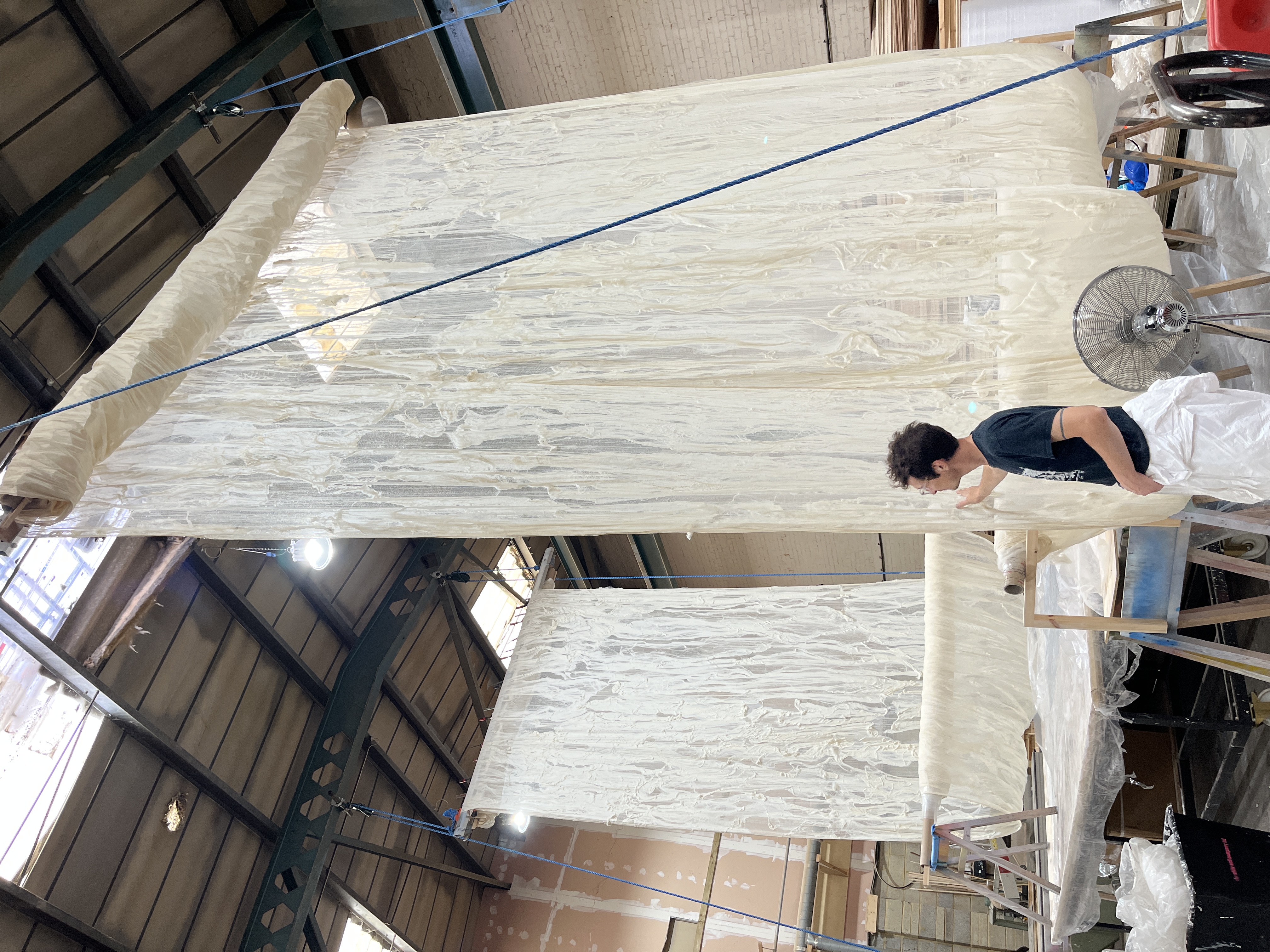 The 4-week installation took place at the Turbine Hall, September 2022, with many items being made on-site before being hung. Cecilia Vicuña worked in-person collaboratively with the team for this process, improvising the composition of the Quipu from the ground.
The Brain Forest Quipu opened to the public in October 2022 and will remain until April 2023.
Cecilia Vicuña review - 'the most moving Tate Turbina Hall installation for years'
*****

All images on this page are my own.
http://www.ceciliavicuna.com/